Welcome to our Resources. Here you will find a selection of tools, video, references and links on a number of different subjects to support your learning and development. Based on your individual, team or service needs, you can choose and try out relevant resources in relation to what matters to you.
These resources can be insightful in enabling understanding which can support reflection, behaviour change and facilitate an exploration of what you do, and why and how you do it.
Resources to Support Unpaid Carers
Staff Supervision
We are committed to supporting staff with effective supervision to promote leadership and encourage learning and development both personally and professionally.
There was some consultation gathered from supervisee's on their supervision experiences. We have also been working together with those with a supervisory role to help us design a learning workshop on support and supervision. The design and implementation of this workshop is progressing well and we aim to deliver the first workshop around August/September 2019 so watch this space for more information to follow!
In the meantime you may find the following external links helpful to support staff with supervision:
SSSC - Step Into Leadership
IRISS - Achieving Effective Supervision
Coaching
The Academy of Executive Coaching (AoEC)
Team coaching is now available through the Affina Team Journey . More information can be found here. Please contact Moyra Gill in the first instance to express your interest or if you would like to discuss to know more. Moyra can be contacted on mgill@pkc.gov.uk or call on 01738 476496
SSSC Registration
Registered workers
Scottish Social Services Council (SSSC) – Who should apply to register?
Social workers, social work students and many groups of social service workers are required by law to register with the SSSC if they are not registered with another regulatory body. Registration is compulsory for the majority of workers required to register with the SSSC. If you fall into any of the groups recognised for registration you need to register with the SSSC or another regulatory body by the specified date. If you don't it will mean Perth & Kinross Council will be committing an offence if they continue to employ you in this role.
Workers new into a role recognised for registration will have six months from the date they start to register with the SSSC.
Employers' Responsibilities
Perth & Kinross Council have a legal responsibility to make sure that all of their staff are appropriately registered, as they would be committing an offence if they continue to employ an unregistered worker for more than six months after their start date in a role recognised for registration.
For this purpose, here at Learning & Development we are collating staff's SSSC registration details for inputting into each staff's individual training record on our Learning & Development Database.
Registration details required from staff are: Name; payroll number; registration start date; registration renewal date; role start date, renewal fee payment date.
SVQ
You will find SVQ application forms and resources to support you in your role and your SVQ journey.
Open Badges
Learning and Development with support from SSSC (Scottish Social Services Council) will be offering the opportunity for staff to apply for open badges relating to the learning they have experienced.
Funding
Learning and Development can be found in many shapes and sizes, and although as a partnership Perth and Kinross offers a range of opportunities, there are other possibilities out there for us to explore. You may be looking for a different kind of learning environment, you might want to implement a collaborative idea with the community you work with, or it could be that you have heard about some innovative work being implemented in another country and would like to find out more.
Funding for these 'out of the ordinary' opportunities is not always realistic for the organisation to financially support, however because they are recognised as helpful to progression, innovation and improvement there are external funding sources which can provide the means. Please have a look at the different links, which through different application processes, provide people with the opportunity to source funding to support learning and development.
On these websites there are many examples of the amazing work supported, such as the Winston Churchill memorial Fund -
Kirsten Horsburgh travelled to Australia in 2015 to research strategies aimed at reducing drug-related deaths.
Bryce Evans travelled to Peru in 2014 to learn about community kitchens.
The act of real discovery consists not in finding new lands but in seeing with new eyes.
- Marcel Proust
Funding Opportunities for the workforce to support learning and development
Communities and Small Businesses
Digital Skills
What the Internet is doing to our brain
Reading and Watching

Here you will find some materials we have found interesting, inspiring and have supported us to take action, you might like them too...
Leadership
Watching
Ted Talk - Simon Sinek: Why good leaders make you feel safe
Ted Talk - Simon Sinek: How great leaders inspire action
Conversation - Simon Sinek - Milennials
Roselinde Torres on What it takes to be a great leader
David Marquet - "What is Leadership?"
Stanley McChrystal - Listen, learn .... then lead
Reading
IRISS - What does good leadership look like?
Leadership and Management for the Public Sector
Service Design
Watching
Christian Bason (a former public servant) talking about 'Co creating a better society'
Co Brown – Design Thinking – Maximizing your students' creative talent
Tim Brown – Designer – Co Founder of IDEO Talking about design thinking
Tim Brown urged designers to think big
Giovanni Corazza's TEDx Talk on Creative Thinking – how to get out of the box and generate ideas.
Birgit Mager, What is Service Design? (Köln International School of Design)
Tina Seelig - A crash course in creativity
The Story of Codesign by Think Public
Reading
Lucy Kimbell - Social Design methods
Design: Master of design for services
John Seddon: Service Design books
Empathy
Watching
Author Roman Krznaric - The Power of Outrospection
Roman Krznaric – Talking about Outrospection/Empathy
Storytelling
Watching
Chimamanda Adiche – The Danger of a Single Story
Cormac Russell on the value of stories and his technique to tell them
Personalities and Behaviours
---
Watching
Brene Brown - The power of vulnerability
Susan Cain's TED Talk on The Power of Introverts
Improvement and Innovation
Watching
Ted Talk - Jos de Blok: Healthcare, humanity above bureaucracy
---
Harvard Business School. Inquiry and Innovation
D Reilly, Healing in the age of science
Reading
Paul Bate, Glenn Robert: Bringing user experience to healthcare improvement
Hamilton, David (2016) Using Science to Inspire David Hamilton
Lucas (2015) Getting The Improvement Habit
Syed, M (2015) Viewpoint: How creativity is helped by failure. BBC. BBC News magazine
Henley, P (2015) Would citizens' assemblies work? BBC. BBC News- England- Hampshire
New perspectives, New Opportunities
Long term Condition Alliance Scotland. (2008). Guan Yersel: The self management strategy for Long Term Conditions in Scotland. Scotland Gov- Gaun Yersel
NESTA DIY Toolkit: http://diytoolkit.org/
Speaking up/Public speaking
Julien Treasure - How to speak so that people listen
---
Ted Talk - Adam Galinsky: How to Speak Up for Yourself

---
Social Services Knowledge Scotland (SSKS)
SSKS is a website and digital library dedicated to the social services sector.
CLICK HERE to find high-quality materials like e-books and e-journals to help inform your research and practice
Reflection and single and double loop learning
Theories of Action - double loop learning
Iriss
Iriss is a charitable company that promotes positive outcomes for the people who use Scotland's social services, by enhancing the capacity and capability of the social services workforce, to access and make use of knowledge and research for service innovation and improvement.
Iriss uses three approaches in the work that they do:
We inform - create conditions for effective information sharing
We translate and facilitate - support individuals and groups to make use of evidence
We co-create - work with communities to test out ideas and create conditions for embedding change
CLICK HERE to be taken to the Iriss website or have a look below for some specific reading/watching material you might find interesting and inspiring!
Iriss Insights are a wide variety of topics discussed in these evidence summaries including Achieving effective supervision, Prison leavers and homelessness, Peer support roles in mental health services and Extending the housing options for older people.
They outline the evidence and discuss the potential implications for the social services.
Why not check them out!
Useful Links
Social Services Knowledge Scotland (SSKS)
National Social Services Search
Chartered Institute of Housing (CiH)
Easy Manual Handling
What's it about?
The Easy Manual Handling website is a user friendly resource for people to access, share and support or be supported in Perth and Kinross.
Looking for information to support the people your support or loved ones can be a challenging experience, however the Easy Manual Handling Website is filled with lots of easy to understand information, guidance and videos it aims to support your journey through manual handling and is available to you day and night.
Please click the link below to the Easy Manual Handling Website:
Wellbeing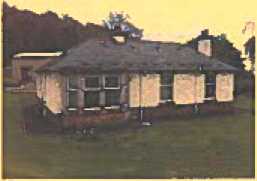 WELLBEING CENTRE
STAFF SUPPORT
Royal Victoria Hospital, Dundee
To make an appointment or for further information
Tel: 01382 423110 Ext: 40806
or
e-mail
Emergency out of Hours Tel: 07917 183804
Here to Listen
- Make an appointment for one to one confidential support
Group Support
- Informal group support and reflection
- Values Based Reflective Practice
Managing Stress and Anxiety
- Introductions to Mindfulness
Workshops
- Culture and Language in the NHS
- Values in Healthcare
Information
- Find out more about the service
- Signpost to further help
Confidential Telephone Support
Emergency out of Hours Tel: 07917 183804
Health Related Information