Welcome! You have arrived at the Explore Learning section of our website. Here you will find lots of interesting and perhaps inspiring articles that relate to all different aspects in relation to your learning. You will also find information on practice learning, SVQ and other accredited learning opportunities.
It is important to us to share what we discover and learn with you. Like our team motto says we are "Always learning, Always!
SVQ
Scottish Vocational Qualifications in Social Services and Health Care or, SVQs as they are more commonly known, are based on a person's ability, or competence, to carry out their job to National Occupational Standards (NOS). SVQs are offered at different levels. The Social Services and Health Care Awards start at Level 2, and progress through to Level 4 (the different levels are a reflection of the candidate's job role).
SVQ assessment allows someone to demonstrate and reflect on the skills required to do a job well, as well as understand and reflect on how it is done. The awards are built on the idea that people who do not already hold a relevant work qualification, but have the necessary experience, values, knowledge and skills to work competently, can be assessed during hours of work whilst undertaking usual work activities, and achieve a qualification that way. As with most qualifications, SVQ requires commitment to personal study time but it is based on writing about your work role and the things you do every day.
The Scottish Social Services Council (SSSC) SSSC registration is the responsible body that manages the register of the social services workforce.
Our highly experienced Assessors and Verifiers will support you through the qualification from the day you begin.
We have lots more interesting information to add to our website relating to SVQ assessment, so please bear with us while we do this. If you have any queries, thoughts, ideas or questions relating to Social Services and Healthcare SVQ's please contact:
Yvonne Gray on 01738 477884 or email on ygray@pkc.gov.uk
Wyness Glennie on 01738 477894 or email on wglennie@pkc.gov.uk
SVQ Application Forms
Manager's support statement, ( SVQ 2/3/4)
SVQ Resources ( restricted access)
Practice Learning
Welcome to Practice learning!
Welcome to practice learning! This section is for those currently involved in supporting student learning, and those who would like to become involved. Whether you are a practice educator, linkworker or practice supervisor for social work students, are mentoring a student, or hosting an HNC student placement, we have information and resources to support you.
We can support you to access a range of developmental opportunities including the practice learning forum, linkworker training and the Professional Development Award (PDA) Practice Learning. We also have information and resources to support both social work practice learning placements, and HNC placements.
Supports
We provide a range of supports to those working with Social Work students during their learning in practice.
Practice Educator Support:
Practice learning forum
Individual Support and Consultation
Linkworker Support:
Practice learning Forum
Individual Support and Consultation
Mentor Support:
Supporting a piece of work for a student who may be based in your own, or a different, team
Practice Educator
Professional Development Award in Practice Learning
The Professional Development Award in Practice Learning (PDAPL) is a post-qualifying award at SCQF 10 (Scottish Credit and Qualifications Framework level 10) which is honours degree or graduate diploma level. Everyone who achieves this award will have demonstrated their competence across a wide range of learning situations, and be equipped to support the practice based learning of others who may be working towards the degree qualification in Social Work, or a different learning outcome. The award is delivered in partnership by a group of 6 local authorities in Scotland and generally takes between 12-18 months as candidates will work as practice educator to a social work student placement as part of the programme.
Applicants must have some experience of supporting the learning of others in order to meet the selection criteria, and while this is most often achieved through acting as a linkworker, supporting the learning of colleagues or service users can be equally relevant. For Further information please download the Information form and Application pack.
If you have any queries about the course please do get in touch with:
Gillian Muir on 01738 477446 or email on gillianmuir@pkc.gov.uk
or
Linda Grierson on 01738 477445 or email on lgrierson@pkc.gov.uk
Support to Practice Educators
Practice learning forum
Individual Support and consultation to practice educators (rusty, tools, challenging situations)
Link Worker
Link worker training
Developing CPD opportunities for staff to support and supervise the day to day practice social work students
Social work practice learning placements
Our main partnership are with the universities of Robert Gordon, Stirling and Dundee (social work students)
Development across service of quality placements-sometimes different work in different teams
A Linkworker supports and supervises the day to day work of a social work student, usually when the student's practice educator is based in another team. Sometimes linkworkers also provide some work experience in a different team to the student's host team. Becoming a linkworker is a great way of supporting the learning of others and is a CPD opportunity for staff who are looking for a new challenge and enjoy sharing their learning and experience with others. Linkworkers support the induction of students, are involved in workload allocation, provide support, advice and direction, and also contribute to the assessment of the student.
To support linkworkers development we have a Linkworker training programme, please contact Gillian Muir or Linda Grierson.
Mentoring and practice supervision
Mentors provide support to learners but are not involved in any assessment of them. While we do not have any formal mentoring programme, we do have informal mentors who support students with particular pieces of work, or co-work with them, and share their expertise. This is a great way of developing your CPD and deciding whether you want to become a linkworker in future. We also have observational placements for social work students and allocate a mentor, or practice supervisor; this person will arrange shadowing for a social work student at the early stages of their course and provide an introduction to social work practice. They can develop their understanding of social services but without undertaking direct practice. This role is one which might be of interest to Newly Qualified Social Workers (NQSW) or those who are considering becoming a linkworker.
5. Social Work Practice Learning placements
Our main partnership are with the universities of Robert Gordon, Stirling and Dundee (social work students)
Development across service of quality placements-sometimes different work in different teams
HNC placements
We currently offer HNC placements to Perth College and students are placed in residential or day settings for two or three days per week over around an eight month period. Each student requires a mentor within their placement base, who supports and supervises their work. The college staff provide assessment of the student and will visit and observe the student during the placement. An information pack will be provided by the college and support offered by college staff.
If you are interested in providing and HNC placement please contact:
Gillian Muir on 01738 477446 or email gillianmuir@pkc.gov.uk
or
Linda Grierson on 01738 477445 or email lgrierson@pkc.gov.uk
What is PRTL and why is it important?
Post registration training and learning (PRTL) is about ongoing learning and development. It's important because it means you take responsibility for your own learning and development. Maintaining and developing effective knowledge, skills and values will help you to deliver good practice when working with people who use services, their families and carers.
Everyone registered with Scottish Social Services Council (SSSC) has to meet PRTL requirements.
For further information please follow link:
http://www.sssc.uk.com/registration/registrant-responsibilities/post-registration-training-and-learning
Getting Ready For SSSC Registration
You can access the power point presentation from Scottish Social Services Council 'Getting Ready for Registration ' Care at Home and Housing Support Services' here
The registration team is registration @sssc.uk.com
phone numbers are: 01382207101
or 03456030891
Find more at http://www.sssc.uk.com/registration/what-does-registration-mean/about-registration
External links
Newly Qualified Social Worker Forum
Are you a newly qualified Social Worker? Have you been in your post for less than a year? Did you know that we run a Newly Qualified Social Worker forum that meets every month to get new workers together to explore practice issues and challenges within a space that enables and supports our continual learning.
Whatever service you are based in whether it's working with adults, children's services or criminal justice, we welcome all newly qualified social workers to the group.
The forum is run and organised by Gillian Muir, Senior L&D officer and can be contacted in relation to any further information that you may need on gillianmuir@pkc.gov.uk or 01738 477446
Please click here for more information on dates.
You can read some of the conversation here.
If anyone would like to borrow the resource please contact us on HCCTraining@pkc.gov.uk
Reflective practice
A guide to reflective writing
At some point in your career, you may have been asked to write reflectively in the form of a reflective account.
This can be as part of evidence of post-registration learning, or as evidence towards an SVQ unit. You may also be encouraged to write about your work practice following a learning event, or as part of your continuous professional development (CPD).
We may have ideas of what it means to reflect, and here are some definitions.
"Serious thought or consideration..." Oxford English Dictionary, 2006.
"Quiet thought or contemplation..." Collins Free Dictionary, 2003
So how does reflection apply to our work practice?
One theory suggest it is the 'capacity to reflect on action so as to engage in a process of continuous learning..." (Schon 1983:102-104)
Reflecting on what we have learned can help us contemplate how our work practice and experience can enable change and improvement in the future.
A story which illustrates this principle is about an individual who comes to visit a monk, seeking to achieve enlightenment.
The monk hands them a cup and begins to pour tea into it. As the cup fills, the tea splashes out, soaking their feet and the floor. They ask the monk what he thinks he's doing.
The monk replies that this cup is just like the mind. Because it is already filled with their own ideas, there is no room for anything more unless it is emptied first.

We all learn differently, and reflective practice takes….well…practice!
The link here will take you to a resource published by Angus College, and there are some examples of how to use evidence in reflective writing, reflective vocabulary, and a guide on how to write reflective essays.
Leadership
According to the idea of transformational leadership , an effective leader is a person who does the following:
1 Creates an inspiring vision of the future.
2 Motivates and inspires people to engage with that vision.
3 Manages delivery of the vision.
4 Coaches and builds a team, so that it is more effective at achieving the vision.
You will find many definitions of Leadership and there are many books, articles, learning programs and talks about how to become a more effective leader who makes a difference.
Whatever you decide yourself what Leadership means to you and why you aspire to it, you will find yourself on a journey of self awareness, behaviour change and thankfulness.
Leadership Quotes
Management is doing things right; leadership is doing the right things.

― Peter F. Drucker, Essential Drucker: Management, the Individual and Society
A good leader takes a little more than their share of the blame, and a little less than their share of the credit.

― Arnold H. Glasow
There's a temptation for all of us to blame failures on factors outside our control: "the enemy was ten feet tall", "We weren't treated fairly", or "it was an impossible task to begin with". There is also comfort in "doubling down" on proven processes, regardless of their efficacy. Few of us are criticised if we faithfully do what has worked many times before. But feeling comfortable or dodging criticism should not be a measure of our success. There's likely a place in paradise for those who tried hard, but what really matters is succeeding. If that requires you to change, that's your mission.

― Stanley McChrystal
Leadership is the capacity to translate vision into reality.

― Warren Bennis
The temptation to lead as a chess master, controlling each move of the organization, must give way to an approach as a gardener, enabling rather than directing. A gardening approach to leadership is anything but passive. The leader acts as an "Eyes-On, Hands-Off" enabler who creates and maintains an ecosystem in which the organization operates.

― Stanley McChrystal, Team of Teams: New Rules of Engagement for a Complex World
In place of maps, whiteboards began to appear in our headquarters. Soon they were everywhere. Standing around them, markers in hand, we thought out loud, diagramming what we knew, what we suspected, and what we did not know. We covered the bright white surfaces with multicolored words and drawings, erased, and then covered again. We did not draw static geographic features; we drew mutable relationships—the connections between things rather than the things themselves."

― General S McChrystal, Team of Teams: New Rules of Engagement for a Complex World
Great leaders don't tell you what to do, they show you how it's done.
Leadership is action not position.

― Donald H. McGannon
Interesting Links on Leadership
Modgility - Lessons in Leadership
Ted Talk - Simon Sinek: How great leaders inspire action
Ted Talk - Simon Sinek: Why good leaders make you feel safe
Ted Talk - Roselinde Torres: What it takes to be a great leader
Ted Talk - Vineet Nayar: Employees first, customers second
Ted Talk - Itay Talgam: Lead like the great conductors
Ted Talk - Drew Dudley: Everyday leadership
Ted Talk - Derek Sivers: How to start a movement
Leadership courses
NHS Education for Scotland - Leadership and Management
UHI- Leadership and Management
UHI - CMI Diploma in public service leadership
NHS Education for Scotland - Organisational and Leadership Development
Qihub - Scottish Improvement Leader
Dundee - Leadership and Innovation, distance learning
Thistle Foundation - Leading Others
Service Design
Service Design
Service design is about designing services that work and enable positive experiences through focusing on user journeys.
Please follow the link to this short video by the Design Council explaining how using Service design has enabled user centred transformation within services
Service design involves people and relationships, creating insight into different perspectives and empathising with these perspectives to explore opportunities for making experiences better. The key to service design is participation and collaboration, co designing with people, see our 'Story' of co design below
We also like this short video about 'The story of Codesign' by Think Public
There are processes and tools to enable this approach, to help us navigate the complexity.
The Double Diamond Design process is a commonly used framework and within the diagram below Lucy Kimbell's 'Social Design Methods Menu' has been incorporated to illustrate ways to support this collaborative and user centred approach to service design.
The Double Diamond Design Process
The design process is based on collaboration and participation and is committed to the values of these. It has a participatory approach enabling the creation of interest and investment within participants, with the understanding that showing interest and investment in people encourages engagement and commitment.
There are four different phases within this process:
Discovery
This phase is about creating a true understanding about what currently exists within a situation.
The following methods can be used
Interviews
Shadowing
Observation – understanding about what people do, rather than what they think or say they do.
Storytelling – Developing storyboards, customer journey maps, experience maps
Surveys – Anonymous, fact finding
Findings from these research methods can be collated and shared to understand What is?
Define
This phase is about defining What matters?
What themes and patterns have emerged from the research? Is the initial question really the problem? And can the question be re framed to enable us to see things differently, think differently and work towards meaningful outcomes?
We can use tools such as empathy mapping What is an Empathy map, which helps us to really think about our partners. We could also explore and define touch points of services with those who access them. Working together on this enable a group to establish understanding and empathy about what matters and why. Bringing people together like this will benefit the group and their collaborative working.
This time is for defining What matters?
Develop
This is the idea generation phase and exploring What if?
This is an opportunity for the participants to use knowledge and understanding collaboratively, to generate ideas for better and/or innovative ways of working. We can use creative methods such as telling stories, mapping, Affinity mapping, blueprints Service design tools, and modelling, (see Story board) to enable participants to think differently, creatively and collaboratively. These tools will provide the space where participants can use a 'Yes and…' approach and add to and develop on each other's ideas for improved services. Using creative tools can support participants explore further and begin to develop the ideas in more detail.
This time is for imagining what if or could be?
Deliver
This phase is about testing (prototyping), to find out what works?
Using learning from the previous three phases, participants can creatively prototype ideas. This will begin very roughly and quickly, from modelling and role play to pop ups and testing live with users. The idea of this is to make changes to refine the prototype with each iteration according to feedback received.
This is about refining the idea, to find out What works?
To learn and develop your skills in Service Design, see the Service Design Academy website Here
Learning styles
What is your Learning Style?
Transactional Analysis
If you are interested in understanding your preferences and how to identify them in relation to your personal growth and change, you might find the following links useful . .
What is the ego state I mostly use?
Bradford - Transactional analysis
Transactional Analysis - The DriversTool
Emotional Intelligence

Please click on the links below to explore your Emotional Intelligence further
What is Emotional Intelligence?
Daniel Goleman TED Talk - Why aren't we more compassionate?
More talks on Emotional Intelligence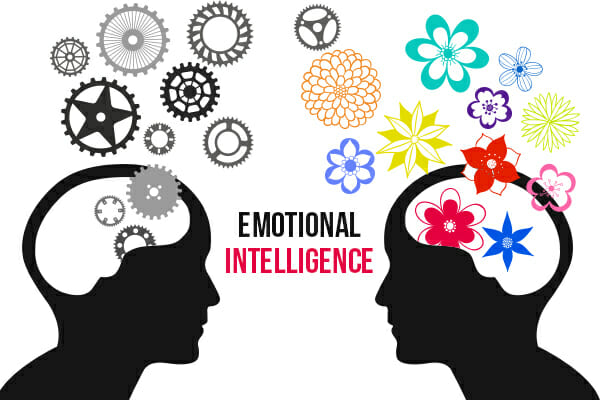 Which Emotional Intelligence test is for me?
Mindtools - Emotional Intelligence
Test your Emotional Intelligence - Mindtools
Assessing your Emotional Intelligence
Eligibility Criteria
ELIGIBILITY CRITERIA
Prompt for thoughts
What does the Eligibility Criteria mean to you?

How do you use the Eligibility Criteria?
How does the Eligibility Criteria support your practice?
Please click below for the Eligibility Map
Eligibility Criteria Guidance
The Eligibility Criteria was devised by the Scottish Government and adopted by PKC in 2010.
The Eligibility Criteria is an essential part of understanding the individual needs of people, therefore we need to know how to use it.
There are four levels within the Eligibility Criteria. The criteria levels are broken into Critical, Substantial, Moderate and Low.
Critical- This level would be applied if it was deemed that the risk level for the client/carer required a response the same day or next day. If there was no response there would be a likelihood of serious injury/impact on health/admission into hospital/death. There is also a high risk of carer breakdown which may have an impact which would lead to them being unable to provide support to the cared for person, including hospital admission. Work to be completed on duty same day, or passed to Assistant Team Leader (ATL) or Team Leader (TL) for screening and allocation (critical). Discussion needs to take place with relevant ATL/TL prior to passing the case on.
Substantial- This level would be applied if it was deemed that a further deterioration would occur without support which could result in hospital admission, risk of injury/impact on health or carer breakdown. However care does not need to be provided immediately, but within a 1-2 week period. The information to be gathered on duty which gives a clear understanding of the level of need, which will help prioritise when passed for allocation. This would then be passed through to the ATL/TL for allocation.
Moderate- This level would be applied where it was deemed that client/carer is managing, but would benefit from some supports to improve quality of life. This may relate to small OT equipment, social isolation, showering etc. Supports required can often be met by informal supports, 3rd sector, and family or community resources. Signposting is an essential part of the screening process. However if suitable provision can-not be sourced via the previous suggestions then an assessment for more formal supports may be of benefit. Information within the contact should reflect the options considered and the reasons for passing for screening and allocation. This would then be passed through to the ATL/TL for allocation.
Low- This level would be applied where the risk of deterioration is very low, and the client/carer is managing well. This is often in relation to client/carers phoning in looking for advice. It maybe that people are looking for information about future care needs, such as moving on from home into supported accommodation. Other agencies are best able to support these individuals and signposting is offered. No further action from these contacts would be the outcome as Perth and Kinross do not provide a service to this level.
Assessment and review should be done in conjunction with the eligibility criteria.
Useful Documents
A guide to Eligibility Leaflet
Scottish Government - National Eligibility Criteria
Personalisation and Self Directed Support
The Perth and Kinross Self Directed Support team provide in house support for clients, families, private sector, health and social care partnership and the 3rd sector, across all ages and client groups.

This is done through 1 to 1 conversations and group sessions with clients and families, groups and new and existing workers, as well as on going support with locality teams to promote personalisation through the SDS process, to enable choice, flexibility and control.

The Self Directed Support Team and the Learning and Development team work in partnership, striving to continually meet the personal learning needs of individuals and teams by being responsive and exploring personalisation and SDS across all localities.
http://www.pkc.gov.uk/selfdirectedsupport
What do you do with your DOO?
So what do you do with your DOO morning? We would love to hear what you get up to, we are also really interested to hear how the Learning and Development team can support you in your learning on DOO mornings. So please get in touch if you need to speak with a member of the team about your needs.
Contact us on 01738 477828 or email on hcctraining@pkc.gov.uk
Learning and Development Scoping form