OUR STORY
Hello! We are the Learning and Development team working together to support everyone working across the Health and Social Care Partnership within Perth and Kinross. Throughout your journey of our website you will develop a flavour of who we are, what we do, how we work and what's important to us.
We are a small team of 10 individuals who have very varied and diverse backgrounds in social work, nursing, health, the private sector and in the forestry industry to name a few.
OUR VISION
We want to create the best learning experience for you, with you.
We have a real interest in people and relationships, and exploring potential opportunities where we can work together to make a difference for people who live and work in Perth and Kinross.
OUR MISSION
We believe all our journeys matter. Our mission is to make a difference to people's lives by listening, working together and being creative
OUR VALUES
Our values are what we work and live by which is overarching to the work we do. The team's values provide a set of standards and behaviours both within the team and how we work

How we work
The learning and development team are committed to supporting workers and managers using a variety of creative methods which are unique to individuals and teams. Engaging in learning and development is critical for promoting a confident, caring, skilled, motivated and valued workforce.
We will work together with partner organisations and communities to support ongoing learning and development, that opportunities are available and unique to individuals and teams is essential, thereby promoting a culture of learning as a valuable way to support individuals, families and communities to live fulfilling lives and achieve their desired outcomes.
We would love to hear from you. We will work with you in a variety of ways including, supporting your learning needs and wants, exploring your career possibilities, developing learning sessions, listening to you and signposting.
You will find us on the ground floor of Pullar House or contact us on 01738 477828 or email on hcctraining@pkc.gov.uk
CONTACT DETAILS
Learning and Development Team
Generic email: HCCTraining@pkc.gov.uk
Telephone: 01738 477828
Moyra Gill
Hello my name is Moyra Gill and I believe in better.
I am committed to people and relationships and I work in the Learning and Development team who explore, support and enable learning within the Perth and Kinross Health and Social Care Partnership. As a life-long learner who has journeyed from Nursing to design, my enthusiasm for how learning can insightfully reframe problems, outcomes and lives has never failed to excite me.
I love listening to people and am inspired by people like Brene Brown who states, "Stories are data with soul". I am fascinated that every story from a different perspective reveals something unknown, something to learn.
Creating positive learning environments is important to me and to do this I work with people, it was Benjamin Franklyn once said 'Tell me and I forget, teach me and I may remember, involve me and I learn', this is at the core of learning and understanding. True learning is when an insight affects us enough that we make a change to our thinking and behaviour.
I work with individuals and teams, so if you would like to have a chat you will find me with the L&D team on the ground floor of Pullar House or you can contact me on Tel: 01738 476496 and email mgill@pkc.gov.uk
'The wisest mind has something yet to learn' George Santayana
Chelsea Blair
Hello
My name is Chelsea Blair and I am a Modern Apprentice with the Learning & Development Team.
In my job I mostly do admin work alongside Fiona Lipphardt who is the Senior Clerical Assistant. Everyday is different in my job, I help my team members and others with preparation for their training courses and training days. In my job I help other keep the website up to date, I also upload training days/courses onto Eventbrite for people to book places onto.
What I love about my job the most is that no two days are the same and I like communicating with people that do different jobs. In my spare time I like to spend time with my family and friends. One of my hobbies are that I love to cook, I like to try out new recipes and change things about as well. I also like to go for walks with my friends to the countryside.
If you have any questions, please don't hesitate to give me a call or drop me an email
Email: CABlair@pkc.gov.uk
Telephone: 01738 475790
Gillian Muir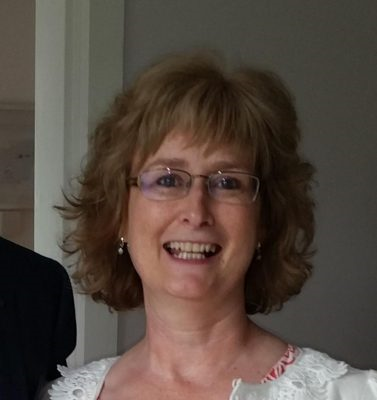 Hi, I am Gillian and post-share with Linda Grierson, as Senior Learning and Development Officer. I have been in post since May 2016. I previously worked for 8 years with PKC in Learning & Development in Education and Children's Services (ECS). I clearly have a fondness for working in this part of Scotland and this stemmed from having my first social work placement at Rosslyn House in 1984!
My work base is Pullar house but I get out and about to teams across social work and social care in HSCP and ECS.
I share responsibilities for practice learning, developing placements and supporting staff to support learners across PKC. In partnership with a range of universities and FE colleges we support SW and HNC Social Care students, nursing students and allied professions students. I am a Practice Educator and teach on and assess candidates on the Tayforth Practice Learning Qualification. I contribute to a range of teaching and assessment activity with universities.
I share responsibility for supporting the work of our SVQ centre and assessors. This involves me across the range of services delivered by our staff within care homes and the community.
I provide support to our Newly Qualified Social Workers across PKC. I facilitate a monthly forum, 1:1s and support to NQSWs and their line manager in relation to induction, supervision and developing learning plans.
My previous work in a range of learning and development roles has allowed me to build knowledge and understanding of how beneficial effective supervision can be to learners, staff and service users. This is a key interest of mine and I am keen to support the current work within HSCP on improving practice and outcomes for supervision.
I believe that we are all learners and learning is for life! We will alternate between learner and learning- facilitator, having something to learn and something to pass on. I enjoy supporting staff to share their knowledge, experience and practice beliefs with those new to the job or service and encouraging peer support. We are all a resource for each other!
Email: gillianmuir@pkc.gov.uk
Telephone: 01738 477446
Linda Grierson
Email: LGrierson@pkc.gov.uk
Telephone: 01738 477445
Leigh Must
Hello everyone,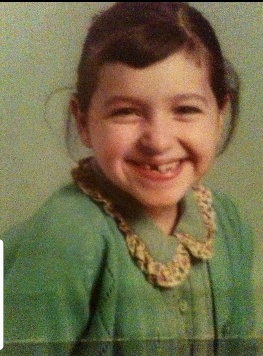 I'm Leigh, Learning and Development Officer in the Learning and Development Team and as you can see by the photo a keen fashionista and trend setter with this hair do!!! HahahaI believe my values and principles are at the heart of everything I do and working collectively with individuals, teams and communities to have their voices heard enables me to shape, develop and implement new ways of learning.
I'm passionate about everything I am involved with and would love to hear from you if I can help in any way with the following; Adult Support and Protection, CALM, AFFINA (team based work), Coaching, Manual Handling and working in localities.
I am always happy to listen, enjoy having open and honest conversations. You will see me in Pullar House, but I do like to pop into locality offices so if you see me please give me a shout.
My mantra for life is; "Be who you are and say what you feel, because those who mind don't matter and those who matter don't mind" – Dr Seus
Email: Lmust@pkc.gov.uk
Telephone: 01738 477881
Tanya Aitchison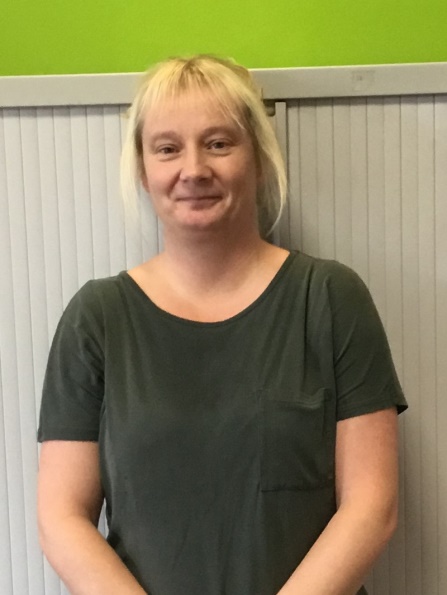 Hello I am Tanya Aitchison and I work with the Learning & Development Team, which is based in Pullar House. If you are looking for learning around Handling & Moving or Palliative Care,
I am the person you are looking for. You will find me either in Beechgrove Training Suite, Pullar House or out and about. I am passionate about delivering learning around the above topics and would love to hear from you if you require some learning. I am committed to supporting people to enhance their learning experience.
Email: TAitchison@pkc.gov.uk
Telephone: 01738 474706
Wyness Glennie
Hi, I'm Wyness, I joined the Learning and Development team in 2012 and my main role is in supporting SVQ In Health and Social Care at all levels, but you will also find me supporting other learning opportunities.
I have celebrated more new years than any other member of the team and had 23 years experience working in social services prior to joining the team. I value those years feeling that I had developed into who I am, from the formal and informal learning gained. I supported adults with learning and/or physical difficulties work towards independent living, developing the life skills necessary for community living. Enabling the skills to tackle, address and overcome accessibility issues, to buildings, services and information. I gained most from watching others develop their skills, which is why I wanted to spend my remaining working years supporting others with their learning.
I have always worked on ensuring reasonable adjustments are made to ensure equality of access and opportunity. I passionately believe in a person centred approach to all support including learning we are all unique and have differing learning styles and needs, but we can, if supported correctly, all learn and continually develop. I see the importance of learning being accredited and recognised and also welcome feedback to ensure that learning is as requested, the support is and remains person centred and I support some of the tools that enable this, ie Open Badges, Talking Mats.
Email: WGlennie@pkc.gov.uk
Telephone: 01738 477894
Emma Oram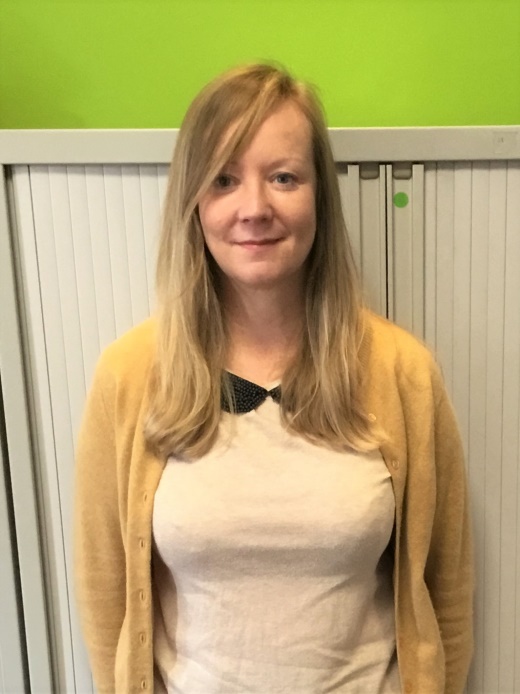 My name is Emma, and I joined the team in May 2018. I previously had a learning and development role in the SSSC around dementia and palliative care.
I've worked in care home and care at home services as an SVQ assessor, and also as a practitioner. I really enjoy making connections, and working within the partnership has given me opportunities to be involved in loads of interesting work, such as dementia learning, sensory loss with See Hear, and I've recently become involved in work around developing a compassionate workplace and community.
I'm also a member of Healthy Working Lives. My not-so-secret passion is history, and in my spare time, I'm involved in the King James and the Perth Charterhouse project - www.kingjames1ofscotland.co.uk
Email: eoram@pkc.gov.uk
Telephone: 01738 475285
Fiona Lipphardt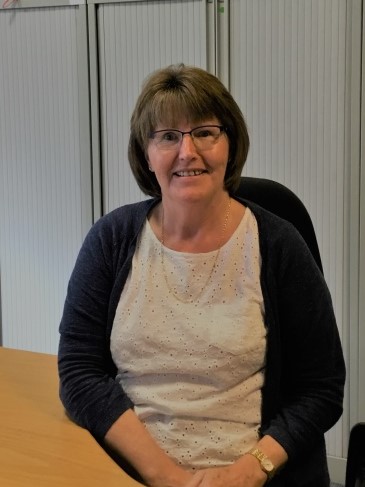 Hello, my name is Fiona Lipphardt, Senior Clerical Assistant in the Learning & Development Team.
My role within Learning & Development varies from day to day, from maintaining admin and clerical systems, to providing admin and clerical services for team members, and to also support team members in all aspects of their course preparation. Therefore, since joining the team, I have become very skilled with a pair of scissors!
Please feel free to contact me if you have any queries. I sit within Pullar House on the ground floor in the first row past Meeting Room G27.
Email: FLipphardt@pkc.gov.uk
Telephone: 01738 477828
Sarah Mackay
Hello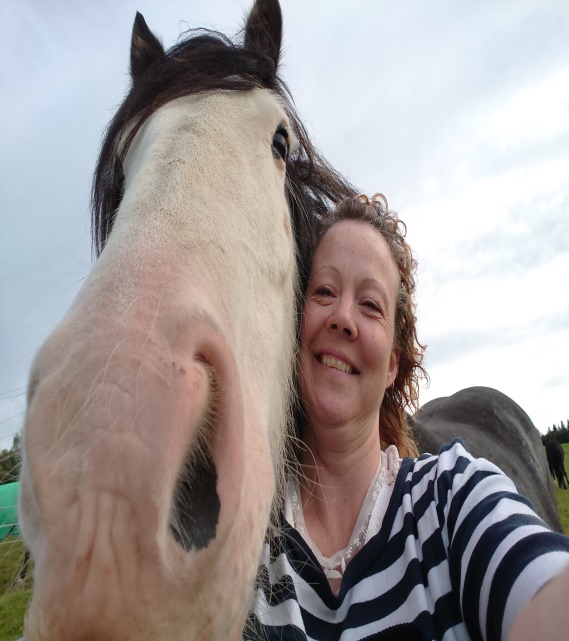 My name is Sarah and I work as a learning and development Assistant within the team.
I have lots of variety in the job that I do. I am involved with the facilitation of Difficult Discussions Matter, get involved in team development sessions, help keep our team website up to date, as well as trying to promote what our team do amongst many other things. I find it really rewarding when someone tells me they have enjoyed what I did, but most importantly about the difference it has made to them. You might want to talk to me if you are interested in exploring your learning needs, whatever they may be.
Email: sjmackay@pkc.gov.uk
Telephone: 01738 476798
Six Servants
I keep six honest serving men
They taught me all I knew
Their names are What and Why and When
And How and Where and Who
Rudyard Kipling