OUR STORY
Hello! We are the Learning and Development team working together to support everyone working across the Health and Social Care Partnership within Perth and Kinross. Throughout your journey of our website you will develop a flavour of who we are, what we do, how we work and what's important to us.
We are a small team of 10 individuals who have very varied and diverse backgrounds in social work, nursing, health, the private sector and in the forestry industry to name a few.
OUR VISION
We want to create the best learning experience for you, with you.
We have a real interest in people and relationships, and exploring potential opportunities where we can work together to make a difference for people who live and work in Perth and Kinross.
OUR MISSION
We believe all our journeys matter. Our mission is to make a difference to people's lives by listening, working together and being creative
OUR VALUES
Our values are what we work and live by which is overarching to the work we do. The team's values provide a set of standards and behaviours both within the team and how we work

How we work
The Learning and Development team are committed to supporting workers and managers using a variety of creative methods which are unique to individuals and teams. Engaging in learning and development is critical for promoting a confident, caring, skilled, motivated and valued workforce.
We will work together with partner organisations and communities to support ongoing learning and development, that opportunities are available and unique to individuals and teams is essential, thereby promoting a culture of learning as a valuable way to support individuals, families and communities to live fulfilling lives and achieve their desired outcomes.
We would love to hear from you. We will work with you in a variety of ways including, supporting your learning needs and wants, exploring your career possibilities, developing learning sessions, listening to you and signposting.
Contact us on 07557 087343 or email on hcctraining@pkc.gov.uk
CONTACT DETAILS
Learning and Development Team
Generic email: HCCTraining@pkc.gov.uk
Telephone: 07557 087343
Moyra Gill
Hello my name is Moyra Gill and I believe in better.
I am committed to people and relationships and I work in the Learning and Development team who explore, support and enable learning within the Perth and Kinross Health and Social Care Partnership. As a life-long learner who has journeyed from Nursing to design, my enthusiasm for how learning can insightfully reframe problems, outcomes and lives has never failed to excite me.
I love listening to people and am inspired by people like Brene Brown who states, "Stories are data with soul". I am fascinated that every story from a different perspective reveals something unknown, something to learn.
Creating positive learning environments is important to me and to do this I work with people, it was Benjamin Franklyn once said 'Tell me and I forget, teach me and I may remember, involve me and I learn', this is at the core of learning and understanding. True learning is when an insight affects us enough that we make a change to our thinking and behaviour.
I work with individuals and teams, so if you would like to have a chat you will find me with the L&D team on the ground floor of Pullar House or you can contact me on Tel: 07967 749296 and email mgill@pkc.gov.uk
'The wisest mind has something yet to learn' George Santayana
Gillian Muir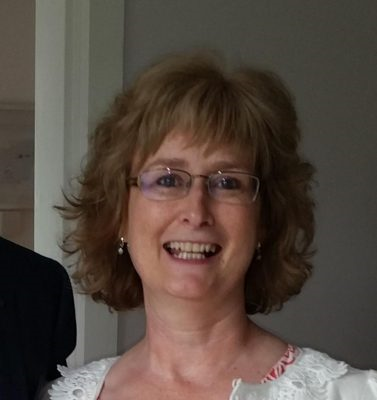 Hi, I am Gillian and post-share with Linda Grierson, as Senior Learning and Development Officer. I have been in post since May 2016. I previously worked for 8 years with PKC in Learning & Development in Education and Children's Services (ECS). I clearly have a fondness for working in this part of Scotland and this stemmed from having my first social work placement at Rosslyn House in 1984!
My work base is Pullar house but I get out and about to teams across social work and social care in HSCP and ECS.
I share responsibilities for practice learning, developing placements and supporting staff to support learners across PKC. In partnership with a range of universities and FE colleges we support SW and HNC Social Care students, nursing students and allied professions students. I am a Practice Educator and teach on and assess candidates on the Tayforth Practice Learning Qualification. I contribute to a range of teaching and assessment activity with universities.
I share responsibility for supporting the work of our SVQ centre and assessors. This involves me across the range of services delivered by our staff within care homes and the community.
I provide support to our Newly Qualified Social Workers across PKC. I facilitate a monthly forum, 1:1s and support to NQSWs and their line manager in relation to induction, supervision and developing learning plans.
My previous work in a range of learning and development roles has allowed me to build knowledge and understanding of how beneficial effective supervision can be to learners, staff and service users. This is a key interest of mine and I am keen to support the current work within HSCP on improving practice and outcomes for supervision.
I believe that we are all learners and learning is for life! We will alternate between learner and learning- facilitator, having something to learn and something to pass on. I enjoy supporting staff to share their knowledge, experience and practice beliefs with those new to the job or service and encouraging peer support. We are all a resource for each other!
Email: gillianmuir@pkc.gov.uk
Telephone: 07775 025065
Linda Grierson
Email: LGrierson@pkc.gov.uk
Telephone: 07880 780592
Audrey Thomson
Hi my name is Audrey Thomson and I work as a learning and development officer within the Perth and Kinross health and social care partnership Scottish Vocational Qualification (SVQ) Team.
I have worked in both health and social care over a 45 year period with much of that in a learning and development role. I previously worked in the PKC Learning and Development team for 18 years, working with people in a wide range of social care settings. I then moved to be a learning and development adviser with the SSSC from where I retired. I decided that retirement wasn't for me – just yet! I work very part-time within the present team and am loving having contact with services again.
My role involves me supporting and assessing workers with SVQ Social Service and Healthcare qualifications at SCQF level 6,7 & 9 (previously known as level 2 3, & 4). I have supported lots of people through the qualifications relevant to their role. I aim to make it an enjoyable experience for candidates by developing a trusting and supportive relationship with them, one in which people want to learn. My role also involves the verification of qualifications which is a process to ensure that standardised assessment is applied to all SVQs.
I enjoy reading and walking but not at the same time. I also enjoy spending time with my family and looking after my four grandchildren – again, not at the same time!
You can contact me using the methods below:
Days of work: Wed+Thurs 9.30am -2.30pm
Ph: 01738 477647/ 07557086993
Email : athomson@pkc.gov.uk
Website: www.pklearning.org.uk
Lindsay Stewart
Hi there, my name is Lindsay and I work as a Learning and Development Officer in the team supporting Council staff to meet their SSSC registration requirements and to develop professionally. Prior to this I worked as a Practice Educator at Sue Ryder. In this role I flourished and realised that my experiences and passion to facilitate others in their learning, to improve their practice had the greatest impact leading to service users receiving quality care and support. I enjoyed supporting care staff to feel valued, be aware of their contribution, seeing their confidence and morale grow.
I am delighted to work in Learning & Development in Perth & Kinross Council because I feel that staff have Terms and Conditions which encourages them to feel valued and secure. With this security there is a greater level of continuity not evident in organisations run for profit where recruitment and retaining staff are huge concerns. I believe this continuity supports our most vulnerable and encourages an environment that supports greater reflection and learning. The outcome of confident, kind and knowledgeable carers are the positive influence and assurance that effects the well-being of people we care and support in our community.
It is my hope that Scotland have a nationalised Care Service in the future where carers are treated and respected for their professionalism. To collaborate with like-minded people in the L&D Team supporting the professionalism and reputation of our amazing care staff would make my journey in Health & Social Care complete.
I knew from an early age I had strong feelings regarding justice and equality issues. These beliefs led me to studying and gaining an MA in Social Policy at the University of Edinburgh.
There have always been two elements of my personality: caring and artistic.
In the caring field I have worked with mainly older people in their own homes, Care/Nursing Homes, Sheltered Housing Complexes/Day Centres. I worked in positions as a Social Care Worker/Carer, Assistant Manager/Warden, Home Care Organiser/Coordinator. I have worked alongside many professionals specifically district nurses, doctors, the police, colleagues in Social Work, Occupational Therapy, Community Alarm team, Crisis Care and Hospital Discharge. Earlier in my career I worked to support and care for young people with severe disabilities living in their own tenancies as well as young homeless people in hostel accommodation.
Creatively I worked in vintage fashion as a stockist. I organised fashion shows/events. I was a buyer for ladieswear and had my own clothing business/shop in Edinburgh. I have always painted specialising in portraits and landscapes. Expressing myself artistically helps me to relax and be mindful.
During my employ with the City of Edinburgh Council I gained further practice-based qualifications which supported me to gain a Practice Educator post at Sue Ryder. I gained my Assessors and Verifiers Awards which led me to my current post of an Assessor and Verifier in the Learning and Development Team.
I have worked with many incredible people who deliver incredible care. I look forward to meeting and supporting many more employed by Perth & Kinross Council and Health and Social Care Partnership.
Feel free to contact me Monday, Tuesdays or Wednesdays on 07557 087362 or email lindsaystewart@pkc.gov.uk
Leigh Must
Hello everyone,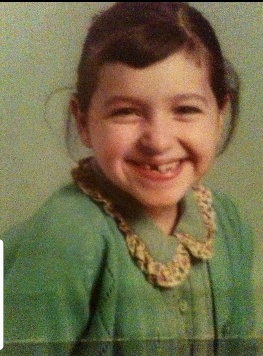 I'm Leigh, Learning and Development Officer in the Learning and Development Team and as you can see by the photo a keen fashionista and trend setter with this hair do!!! HahahaI believe my values and principles are at the heart of everything I do and working collectively with individuals, teams and communities to have their voices heard enables me to shape, develop and implement new ways of learning.
I'm passionate about everything I am involved with and would love to hear from you if I can help in any way with the following; Adult Support and Protection, CALM, AFFINA (team based work), Coaching, Manual Handling and working in localities.
I am always happy to listen, enjoy having open and honest conversations. You will see me in Pullar House, but I do like to pop into locality offices so if you see me please give me a shout.
My mantra for life is; "Be who you are and say what you feel, because those who mind don't matter and those who matter don't mind" – Dr Seus
Email: Lmust@pkc.gov.uk
Telephone: 07757 087347
Tanya Aitchison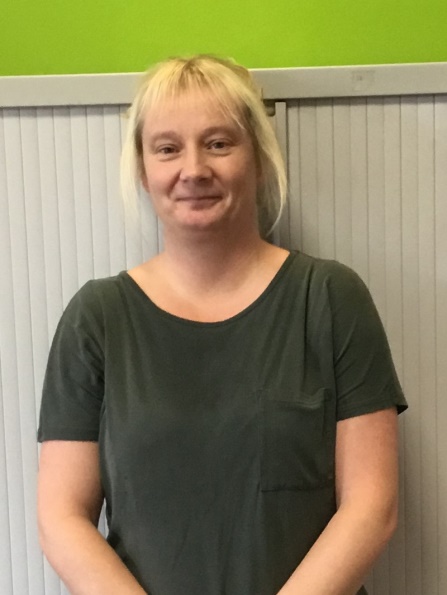 Hello I am Tanya Aitchison and I work with the Learning & Development Team, which is based in Pullar House. If you are looking for learning around Handling & Moving or Palliative Care,
I am the person you are looking for. You will find me either in Beechgrove Training Suite, Pullar House or out and about. I am passionate about delivering learning around the above topics and would love to hear from you if you require some learning. I am committed to supporting people to enhance their learning experience.
Email: TAitchison@pkc.gov.uk
Telephone: 07557 087408
Wyness Glennie
Hi, I'm Wyness, I joined the Learning and Development team in 2012 and my main role is in supporting SVQ in Social Services and Healthcare at SCQF levels 6,7 and 9, but you will also find me supporting other learning opportunities.
I have celebrated more new years than any other member of the team and had 23 years experience working in social services prior to joining the team. I value those years feeling that I had developed into who I am, from the formal and informal learning gained. I supported adults with learning and/or physical difficulties work towards independent living, developing the life skills necessary for community living. Enabling the skills to tackle, address and overcome accessibility issues, to buildings, services and information. I gained most from watching others develop their skills, which is why I wanted to spend my remaining working years supporting others with their learning.
I have always worked on ensuring reasonable adjustments are made to ensure equality of access and opportunity. I passionately believe in a person centred approach to all support including learning we are all unique and have differing learning styles and needs, but we can, if supported correctly, all learn and continually develop. I see the importance of learning being accredited and recognised and also welcome feedback to ensure that learning is as requested, the support is and remains person centred and I support some of the tools that enable this, ie Open Badges, Talking Mats.
Email: WGlennie@pkc.gov.uk
Telephone: 07500 121322
Emma Oram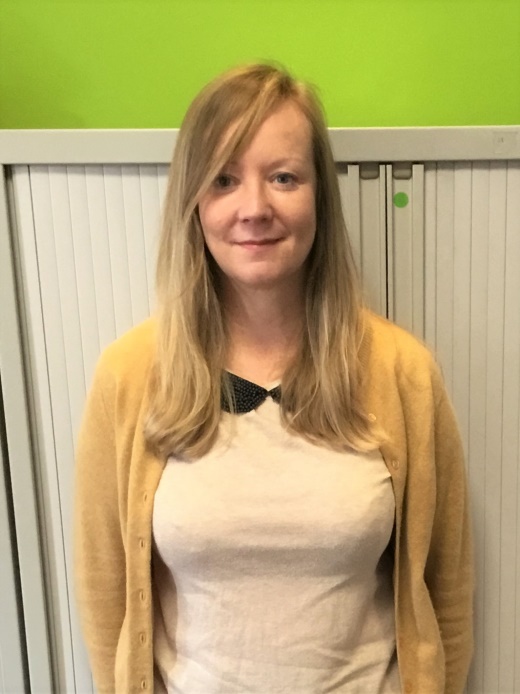 My name is Emma, and I joined the team in May 2018. I previously had a learning and development role in the SSSC around dementia and palliative care.
I've worked in care home and care at home services as an SVQ assessor, and also as a practitioner. I really enjoy making connections, and working within the partnership has given me opportunities to be involved in loads of interesting work, such as dementia learning, sensory loss with See Hear, and I've recently become involved in work around developing a compassionate workplace and community.
I'm also a member of Healthy Working Lives. My not-so-secret passion is history, and in my spare time, I'm involved in the King James and the Perth Charterhouse project - www.kingjames1ofscotland.co.uk
Email: eoram@pkc.gov.uk
Telephone: 07557 087341
Fiona Lipphardt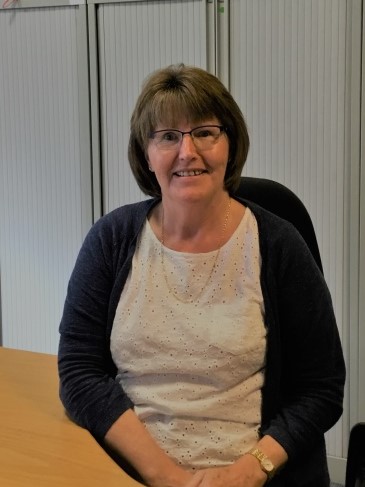 Hello, my name is Fiona Lipphardt, Senior Clerical Assistant in the Learning & Development Team.
My role within Learning & Development varies from day to day, from maintaining admin and clerical systems, to providing admin and clerical services for team members, and to also support team members in all aspects of their course preparation.
Please feel free to contact me if you have any queries.
Email: FLipphardt@pkc.gov.uk
Telephone: 07557 087343
Six Servants
I keep six honest serving men
They taught me all I knew
Their names are What and Why and When
And How and Where and Who
Rudyard Kipling